0019
-
Insight Series: Attitudes, Ethics, and Stewardship
1030475
Course Description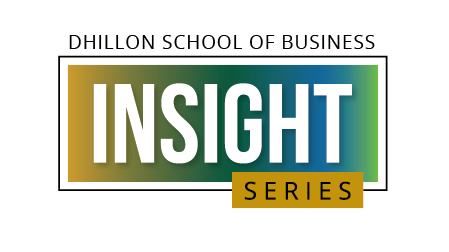 Thanks to the abundance of information (reliable or not), the challenges facing most businesses have become volatile, uncertain, complex and ambiguous. Using recent business cases, you'll explore the major ethical schools of thought and their modern relevance, stewardship, how to evolve a governance mindset and popular frameworks for decision-making amidst ambiguity.
Learner Outcomes
Participants will learn to view business problems through the lens of common ethical frameworks and gain confidence as stewards of the organizations they serve.
Notes
This seminar combines two, half-day, in-person sessions and high quality online modules to ensure engagement and active learning. Learners will include Dhillon School of Business students, working professionals and community members for a diverse and dynamic experience. All other learning activity will be completed virtually.
Note: UofL students who wish to take this course for credit must register through the Bridge.
Required fields are indicated by .